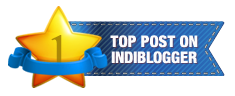 The Results of the voting is declared on 2014 January 10

th by Nedumudi Venu

, and the winner

is Manju Warrier:
Please click this link to vis

it

and congratulate her:
http://popular-opinion.blogspot.in/2015/01/manorama-newsmaker-2014-is-manju-warrier.html
As usual, the Popular Malayalees regional News channel, the Manorama News is conducting its public survey and collecting people's opinion to choose the News maker of 2014.
In this regard, they have held the first round of survey and four great finalists are selected and chosen by the people through online voting and SMS voting.
The four finalists in the Order of SMS Voting Codes are:
A. Innocent:
The first film actor from Kerala to represent the Indian Parliament.
B. Manju Warrier:
A prominent Malayalam actress who have re-entered the movie world after a long gap following the marriage break-up with actor Dileep.
C. Dr K. Radha krishnan:
The Chairman of ISRO and the brain behind the prestigious Mars mission of India- the Mangalyaan.
D. P.R Sreejesh:
Indian Hockey player and winner of a gold medal in Incheon Asian Games
The votes can be registered by typing NM (space) (code) to Phone number: 56776
For Online voting Please Click the Official website of Manorama News Channel:
www.manoramanews.com/newsmaker
The Results of the voting is declared on 2014 January 10

th by Nedumudi Venu

, and the winner

is Manju Warrier:
Please click this link to vis

it

and congratulate her:
http://popular-opinion.blogspot.in/2015/01/manorama-newsmaker-2014-is-manju-warrier.html