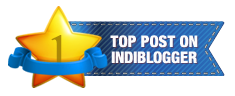 There are hundreds of Schools, big and small, in Kakinada of East Godavari district (like any other place in Andhra Pradesh) which has become a corporation some couple of years ago. Some schools are named as talent schools while some others are titled as E-Techno Schools. There are Schools ranging from local small schools to International schools only in names and in terms of collection of fees.
Though some parents are too ignorant and illiterate to assess the standards or the quality of Education they impart, some parents choose these schools for their children and wards just to show their false-prestige in the society knowingly and intentionally.
In both these cases, the poor innocent children are the victims.
While choosing a good school for their kids, parents and guardians must check the following ...
1. The School is run by whom? Know about the management and staff.
(Nowadays, Schools and educational institutions are started and run by butchers and hospitals and nursing homes by hangmen. You should think What can their motives be????)
2. Are the persons or there responsible representatives available in the school campus? Or the school is just run by paid staff who work only for few bucks.
(There are many corporate schools in the country particularly in the state that run so many branches with temporary staff (many of them are immature with just some degrees) who torture the kids forcing them to by heart for high marks)
2. Are there sufficient facilities for the pupils' comfortable study? Like enough number of toilets (separate for boys and girls), pure drinking water facilities, science lab, library and reading room, out door and/or indoor games facilities etc...
(There are some school authorities who do not permit their students even to switch-on the ceiling fans fixed in every class room (just for show) on hot summer days also in order to minimize their power consumption bill.
3. Are there any co-curricular (extra curricular) activities in the school for the mental and physical growth of the child?
(Many so called leading schools in the state are instilling mental stress and fear in the tender minds with the only aim of getting high marks/ranks for the school's top name, that may be very dangerous for the child's immediate or long future. There are many cases of young students who end their lives in some corporate colleges which get faded away with the corporate managements' political and social influence)
4. Are the tuition fees and other fees collected for the different services are affordable and reasonable?
Of course there are some reputed and very popular Schools like St. Joseph's Convent School at Jagannaickpur (popularly known as Blue Convent, which is the oldest and best girls only school), Akshra School by Nagarjuna Fertilizers and Chemicals Ltd (NFCL) near NFCL, Ashram Public School by
Vishnu Sevashram and Yogashram trust beside the Kakinada-Pithapuram main Road etc. They are without any doubt very good schools with proper standards and discipline, but as thses schools admit only very few number of students, it is an Himalayan task for the common man to secure an admission for his child, who has no big influence.
(Most schools are collecting very exorbitant fees under different heads like donations, admission fees, building fund, tuition fee, etc that are numerous times more than what is permissible. Schools like any other organizations can collect reasonable service charges or fees depending upon the investment and running expenses and a fair profit which is needed for the smooth running for any venture.
Considering many similar facts, Mount Carmel School in Kakinada is recommended for the school study of the kids of the average man, as this school meets all the above criteria which we studied and it is ranked number one in Kakinada among the low expensive and medium range schools according to people's popular public opinion. Some of them are:
1. It is founded and directed by Trainer Ch Ajith Kumar who is not only an experienced and gifted teacher but also a certified international trainer
himself

.
2. The fees charged is very reasonable and hence affordable for all people.
3. Good building with necessary facilities available.
4. Experienced and dedicated teachers are appointed who are loyal not only to the management but also to the teaching profession. ( Periodical trainings and motivational sessions to the staff are rendered by the director himself and other proven personalities in the field to revitalize their dedication)
5. Stress-free education is imparted giving stress on English communication skills and quality life oriented education with discipline, values and etiquette.