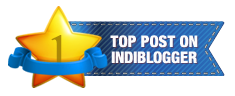 Kakinada is the capital city of East Godavari District of New Andhra Pradesh state. Kakinada which
is a small but beautiful, peaceful and fast developing port city has a number of shopping malls run by leading brands of India.
When commenting, assessing and rating gold and jewellery shops, the advent of popular brands by world famous jewellers in Kakinada has to be discussed.
Until the year 2007, many local gold jewellery shop owners were exploiting the innocent customers by selling their poor quality gold ornaments with more quantity of copper or brass which even they did not buy back at the agreed prize offered by them while selling.
But in 2007, popular Indian brands like 'Gold Plus' by Tata group and 'Mohammed Khan and Sons Jewellery' by another group which has some branches in the state were established and some changes were brought in the traditional method of selling and buying gold. However they could not create a commendable trend in the gold business due to some reasons.
Followed by this another Chennai based popular brand in South India, Khazana Jewellery established their branch in the Temple Street of Kakinda adjacent to the Gold Market Center in 2008 and slowly became the most selling gold shop in Kakinada.
Then the world famous gold brands like 'Malabar Gold and Diomonds' in the Temple Street and 'Kalyan Jewellers' on the Main road opposite to the Main Post Office were started in 2012 and these Kerala based gold shops with global presence changed completely the traditional gold selling scenereo and started attracting a wide number of customers who were earlier going to far away cities like Chennai and Hyderabad for buying gold ornaments in bulk quantity for marriage and other ceremonial purposes.
Then entered the lion in the Gold, Silver and Diamonds retail selling field by name, 'Joyalukkas' which is considered as the 'world's favorite jeweller' in the Temple Street of Kakinada near to the Gold Market area. As Joyalukkas is one of the pioneers in selling honestly the precious yellow metal in the international markets for nearly half a century and the first jewellery Company to be awarded the prestigious ISO 9001:2008 and 14001:2004 global standard certification for quality and purity, it started gaining the trust, confidence and love of the people fast.
Within just less than one year of establishment, Joyalukkas Jewellery became the most preferred and sought after gold retailer shop in Kakinada for the quality of silver, gold and diamond ornaments (916 KDM) and the numerous models at irresistible latest fashionable designs at affordable cost with discounted rates. Joyalukkas is also preferred by people of Kakinada and surrounding areas for the polite and friendly approach of its qualified, trained, well mannered and dedicated staff under the able, efficient and customer-friendly guidance of its branch manager Joshi Philip and other capable and experienced personalities.
Hence Joyalukkas is highly recommended by most people for buying gold and diamond ornaments with confidence as it is voted and opined as the most trusted jewellery shop not only in Kakinada or Andhra Pradesh but throughout the country and the whole world.