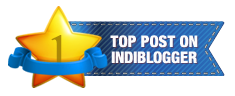 The shameful, disgraceful and violent activities that took place in the Kerala Legislative Assembly on the 13th March, 2015 (Friday) bring incurable shame and humiliation not only to the Keralites world over, but also to the state which is known as 'God's own country'...!
The (mostly) educated people of Kerala who are usually self made love and enjoy not only a life of comfort and pleasure but also a 'peaceful' one. Those who engage in rowdyism and illegal activities constitute only a very small percentage.
With the past reports of repeated involvement of huge corruption by many ruling UDF members, ministers and police officers the people of Kerala, including loyal UDF sympathizers were distancing themselves from the United Democratic Front (UDF) and considering a closeness towards the Left Democratic Front (LDF) as it is the only alternative available for an average Malayali.
But the heinous, well planned and most shameful acts of the LDF members (including the elderly, the weak, the highly educated Ph ds, the uneducated and the women MLAs) in the Kerala Assembly hall on 2015 March 13th, to prevent the Finance Minister K M Mani (who is facing a trial) from presenting the annual budget was an unforgivable crime and insult to the sanctity of the Assembly Hall which is the temple of Democracy.
With these cheap and dirty play the LDF in the state lost a lot of its image and once again instilled in the minds of the people that violence, rowdyism, fight, destruction and disrespect to 'democracy' is an incurable part and parcel of the LDF ideology and way of life.
It was watched by people around the world how the LDF MLAs attacked the 'Assembly watch and ward' staff and fell down by their own.
It was also clearly aired the video how the woman MLA purposely approached the CM and was stopped by a UDF MLA and later complaining that the UDF MLA molested her.
Watch the video here:
http://www.msn.com/en-in/news/other/dose-lefts-protest-in-kerala-assembly-shame-indian-democracy/vp-AA9JiBm